Di Stasio Vineyards
AVA

Shenandoah Valley
Decade

1960s
County

Amador
Current Owner

John Di Stasio
Planted by

The Esola Family
Location Notes

This property is half of the original Esola ranch which was divided in 2001.
Wineries

The Prisoner Wine Company
Di Stasio Vineyards & Wines
Andis Wines
Villa Toscano
Historical Producers

Ravenswood – 1990s
Hess Collection – early 2000s
Carneros Creek Winery – 1970s thru 1990s
Sutter Home – 1970s thru 1990s
Ridge – 1970s & 1980s
Characteristics

Old vine Zinfandel with flavors of raspberry, cherry, plum and peppery spice
Description

Di Stasio Vineyards was formed in 2001 by the great-grandson of Giacomo Esola, John Di Stasio. Di Stasio has been involved in farming the property since 1993. When the property was divided in 2001, the Esola Ranch stayed with my aunt Lena Esola. Lena's daughter Denise owns Esola Vineyards today. The property has been in the family since 1911.

This vineyard is comprised of a series of small blocks on both hills and valleys. The characteristics are different as a result of orientation, drainage and airflow. The hillside vineyards have consistently produced fruit with the best characteristics of old vine, head-trained, dry farmed-Amador County vineyards.
Facts

Most of the Zinfandel vineyards are on St George rootstock and have been head-trained and dry-farmed for most of their existence. Deficit irrigation is still used and only when necessary. The vineyards are planted on hillsides with an east/west orientation and with a 8′ x 8′ spacing.
Submitted by

John Di Stasio
Certified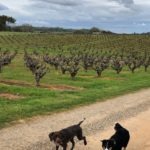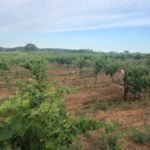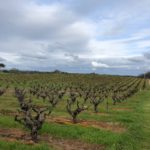 ---