Dommen Vineyard
AVA

Sonoma County
Decade

1930s
County

Sonoma County
Current Owner

Dommen Trust
Wineries

Donkey & Goat, Berkeley CA; Gamba, Windsor, CA;  Bedrock Wine Co.
Historical Producers

St. Francis, Carlisle, Piper Sonoma, Bear Boat
Description

The majority of the vineyard is still dry-farmed. Though the vineyard has been reasonably maintained over the years, it is showing its age. Many of the oldest vines are very brittle and have either died or  toppled over due to imbalance.

Rehabilitation activities have started. The objective is to maintain as many of the old vines as possible. The plan is to plant 300-400 rootstocks every year and the following year to graft budwood from the existing vines to the year-old rootstocks.
Facts

The vineyard is a classic Italian field blend. Primary cultivars include: Carignan, Zinfandel and Grand Noir de la Calmette. Secondary cultivars found and identified by UC Davis DNA testing include: Clairette Blanche, Peloursin, St. Emilion, Beba, Listan Blanc and Durif Blanc.

The Durif Blanc is the only "known" vine to exist in the world. There may be others. However, after extensive research, none have been identified anywhere.
Submitted by

Willy Dommen
Certified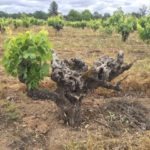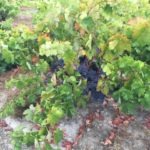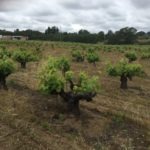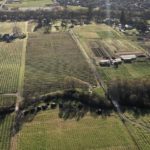 ---