Kuchan Estate Lepi Bregi Vineyard
AVA

Santa Clara Valley
Decade

1920s
County

Santa Clara
Current Owner

Kuchan Family Estates
Planted by

Marchetti Family 1925
Location Notes

Vineyard is in San Francisco Bay region, part of Pacific Coast Range, dominated by Santa Cruz Mountains (NW) and Diablo Range. Lepi Bregi vineyard lies on the east flank of the Santa Cruz Mountains on a thin layer of Holocene alluvial and marine deposits. Soil is Reddish-Brown Gravelly Sandy Clay with deeper deposits of Brown Sandstone at 15 feet. Ancient river bed and marine deposits show various sizes of river rocks and ancient shell deposits.
Wineries

Kuchan Cellars
Historical Producers

Storrs, David Bruce, Kuchan Cellars
Characteristics

Full bodied field blend rich-colored wine renders full bodied aromas of red cherries, raspberries, blue plums with zinfandel spicy sweet earthly tannins. Full cluster, carbonic fermentation with native yeasts provide longer maceration and full skin color and tannin extraction by separating free run and applying gentle pressings, avoiding over-extraction of tannins. Aging in French oak for 18+ months with minimal racking render full bodied, fragrant Zinfandel with ability to age for additional 10-15 years.
Description

Original 17 acre vineyard planted in 1925 by Marchetti family. Head trained Old Vine Zinfandel with mixed plots of old vine Grenache, Carignane and Grand Noir de la Calmette (teinturier, crossing of Petit Bouschet and Aramon noir) planted on St. George rootstock Vineyard plots are situated on rolling hills on the edge of the ancient river bed. and was dry farmed for several decades due to roots reaching 40-50 feet deep. Clay loom soil with ancient marine layers, river deposits and large river rocks provide ample drainage and rich minerality. Vines are exposed to consistent light afternoon winds, drying the vineyard and reducing need for spraying and minimizing diseases. Morning fog bank rolling from Pacific Coast through Hecker Pass cools the grapes overnight, where temperature can range +-40 degrees between morning and afternoon, allowing for longer hang time and rich flavor development.
Facts

Davorin Kuchan was raised in a winemaking family in Croatia. Narrow rows of head trained vines are manually farmed, pruned and picked. Grenache and Carignane are typically picked 2-3 weeks after the zinfandel to allow bright, fruity aromas of classic zinfandel to shine. Cooler mornings and afternoon breezes allow longer hang time with less risk of spoilage.

Wines are also used in family owned Old World Spirits distillery, to produce Blade Gin, Rusty Blade Gin, Kuchan Alambic Brandy and Kuchan Nocino, Black Walnut liqueur with Estate grown walnuts growing alongside the vineyard.
Submitted by

Davorin Kuchan
Certified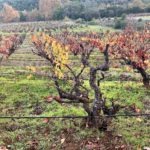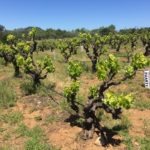 ---