Saint Marie Vineyard
AVA

Paso Robles
Decade

1960s
County

Paso Robles
Current Owner

Stephanie Shakofsky
Planted by

Richard Sauret
Location Notes

Located at the base of the Santa Lucia Mountains, this West Paso Robles hillside vineyard is planted with half-century-old, head-pruned Zinfandel vines bedded in limestone, shale and clay soils. Planted in 1965 by renowned winegrower Richard Sauret, the vines maintain low yields and promise compact fruit with ripe, rich berries, and intensely concentrated flavors. The vineyard is located on Nonpariel Road in Paso Robles.
Wineries

None. Planted in 1965.
Historical Producers

Rosenblum, Ridge, Eberle, Opolo. The grapes from this vineyard were used in producing some of the great Rosenblum Zins of the 1990's and early 2000's.
Characteristics

The old vine characteristics of this fruit come shining though: unrepressed blackcurrant fruit, sweet cherry, and lively, brambly, peppery flavors, lending the wine a concentration that keeps it far from cloyingly sweet.
Description

Over the years, the fruit from this vineyard were sold to Rosenblum Cellars, who produced a vineyard designated wine in 2001 selected by "Wine Spectator" magazine for inclusion on its list of "The Top 100 Wines in the World" in 2003. The 2002 vintage was selected as #41 on the 2004 list and the 2003 vintage was selected as #30 on the 2005 list.
Facts

This vineyard was planted by the late Richard Sauret in 1965, with what is now designated as the Sauret Zinfandel Clone. The vines are on their own root and deliver amazing old vine fruit. The vines were originally planted for dry farming on a 10 x 10 grid, but Richard installed a drip irrigation system in 1978.
Phone

Stephanie Shakofsky
Certified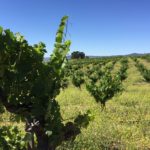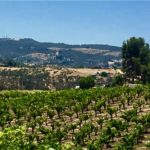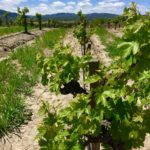 ---