Saucelito Canyon
AVA

Arroyo Grande Valley
Decade

1880s
County

San Luis Obispo
Historical Producers

Saucelito Canyon Vineyard
Description

Planted in 1880,

Saucelito

Canyon survived Prohibition only to lay fallow for 30 years following World War Two. After purchasing the property from the original homesteaders' granddaughters in 1974, Bill

Greenough

spent four years nursing the vines back to production.

As the vines are own-rooted, a crown could burn or suffer a wild animal's 'pruning' and the plant would survive by continuing to send out suckers. Bill worked the vineyard for years, re-staking and retraining vines into a new

head-pruned

plant. In all, three acres of the original vineyard survive with another 9 acres of clones planted from the 1970s to today. DNA sequencing revealed the

Saucelito

Canyon vines to be a clone unique to the site and were thus included in

UC

Davis'

Oakville

Heritage Vineyard.

All fruit from the vineyard goes to the Estate Wine program at

Saucelito

Canyon Vineyard.
Submitted by

Nancy Greenough
Certified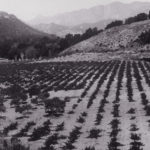 Saucelito Canyon Vineyard circa 1890
The original homestead on Saucelito Canyon Vineyard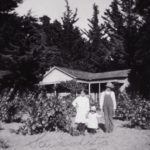 Grandchildren of homesteaders, Henry and Rosa Ditmas. Bill Greenough purchased the vineyard from the two granddaughters in the photo. The grandson passed in the influenza epidemic of 1918.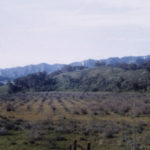 Saucelito Canyon Vineyard, 1954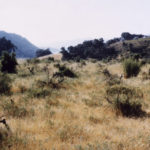 Saucelito Canyon Vineyard in 1974, when purchased by William Greenough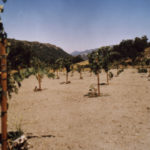 Saucelito Canyon Vineyard, mid-1970's establishing new trunk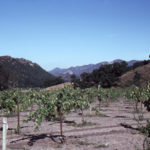 Saucelito Canyon Vineyard, late 1970's showing retrained head-pruned vines
---