Lyon Vineyard – Blocks 2 and 3
AVA

Alexander Valley
Decade

1970s
County

Sonoma
Current Owner

Eco Terreno Wines & Vineyards
Planted by

Rodney Strong
Location Notes

Located east of Cloverdale between River Road and the Russian River and along the eastern edge of Alexander Valley.
Wineries

Eco Terreno and Kivelstadt Cellars currently produce an Old Vine Sauvignon Blanc from Block 3; Eco Terreno also releases an Old Vine Cabernet Sauvignon and Old Vine Rosé from Block 2.
Historical Producers

Chateau St. Jean, Sebastiani
Characteristics

As the vines have aged, the wines made from the Cabernet have changed from a "black-fruit" style to more of a "red-fruit" expression with lower alcohol and "dusty earth" aromatics. The Sauvignon Blanc has moved towards greater concentration and intensity as yields have decreased with age.
Description

The site that is known today as Lyon Vineyard was originally planted by Rodney Strong in 1973 because of its alluvial soils and favorable climate for the ripening of Cabernet Sauvignon. 66 acres of prunes were replaced by Cabernet as part of the early pioneering efforts to experiment with that varietal in Alexander Valley. After the vineyard's purchase by the Lyon family in 1980, 14 acres of Sauvignon Blanc were top-worked onto existing Cabernet vines in response to the changing public taste for dry white wines.

Today, 6 original acres of Cabernet and 8 acres of Sauvignon Blanc remain. Both surviving blocks were fortuitously planted on St. George rootstock and were thus spared from the second wave of phylloxera that began in the 1980s while the rest of the vineyard had to be re-planted.

Cabernet Sauvignon from the old vines in Block 2 were key components of high-scoring wines from Chateau St. Jean and Sebastiani in the 1990s. These wines helped put Sonoma County Cabernet Sauvignon back on the map and on the front covers of popular wine industry publications of the time.
Facts

Both blocks are trained as high "Divided Canopy" quadrilateral cordons and were planted to an orchard-like 8' x 12' vine spacing to accommodate the tractors and heavy vineyard equipment of the time.

The entirety of Lyon Vineyard is certified Biodynamic and Organic and is farmed with sustainability and regeneration in mind. Farming practices include the planting of permanent and diverse cover crop, the grazing of sheep and chickens throughout the vineyard, the extensive use of organic compost, and the application of biodynamic preparations to enhance vine and soil vitality. Since becoming Demeter-certified in 2017, these holistic farming practices have helped the old vine blocks produce high-quality fruit and will hopefully lead to more blocks on the farm achieving old-vine status in the future.
Submitted by

Ryan Brennan
Certified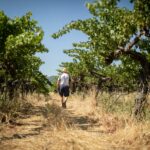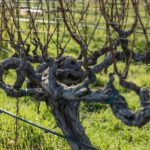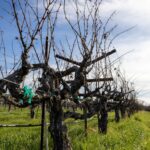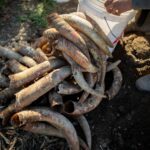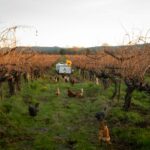 ---