van der Kamp Vineyard – Heritage Block
AVA

Sonoma Valley
Decade

1920s
Current Owner

The van der Kamp Family
Planted by

The Cundiff Family
Location Notes

This 25 acre vineyard lies on a North facing bench of Sonoma Mountain. It was originally planted in the early 1920's to Palomino, Cabernet, Chardonnay and Pinot Noir. Most of the vineyard has been replanted to all Pinot Noir and Pinot Meunier, except for a 1.8 acre block of Pinot Noir that was planted in the early 1950's.
Wineries

POE
La Rochelle
Alquimista Cellars
Lost & Found
De Loach Vineyards
Historical Producers

Sebastiani Winery bought most of this fruit in the 1950's and earlier, I believe.
Characteristics

Ripe red fruits and juicy plum characteristics with a masculine backbone of spicy mountain tannins, lending the grapes an overall earthy forest floor aroma
Description

This site has always held cultural and religious significance to the native people of the area. A Pomo creation myth cited Sonoma Mountain as the birthplace of man, much like the Garden of Eden. There are many freshwater springs on this particular bench of the mountain, which we are told brought various neighboring tribes and communities to this site as a sort of neutral trading area. Many, many native artifacts have been found here, and still appear to this day. In more recent history, it has been continuously farmed as a family vineyard for the past 100 years. It has always been a small family business, with the family living onsite and farming many diverse crops and animals in addition to the vineyard, with a continued close spiritual connection to the land.

The 1.8 acre block is one contiguous block of the original plantings from the 1950s. We refer to it as "the old vines" or "the heritage block". We also have the blocks numbered for our own record keeping, and that is block #9.
Facts

The old vine Pinot Noir is planted on St George rootstock, in spreckles loam soil.
Submitted by

Malia van der Kamp
Certified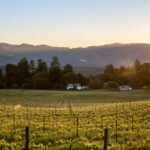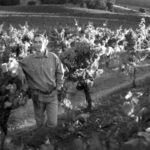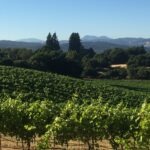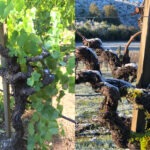 ---