Graziano Vincenzo Vineyard
AVA

Mendocino
Decade

1940s
County

Mendocino
Current Owner

Gregory Graziano
Planted by

Vincenzo Graziano, Joseph Graziano and August Solomon
Location Notes

Located on a bench above the village of Calpella and the Russian River. About 10 miles north of the city of Ukiah, California.
Wineries

Graziano Family of Wines
Touchstone Winery
Longboard Vineyards
Comanche Winery
Historical Producers

Gallo Winery 1940s – 1960s
Mendocino Vineyards 1950s -1960s
Cresta Blanca Winery 1960s – 1970s
Frey Vineyards 1970s – 2014
Characteristics

This vineyard produces wines with complex aromas and flavors of ripe red fruits and berries and notes of floral and earth tones. Great tannin structure and acidity produces a wine that will age gracefully.
Description

Mendocino County has more old vine Carignane than any other coastal county of California. This and many other old vine Carignane vineyards in Mendocino County were mainstays of the famous red wines of Italian Swiss Colony, Gallo Winery (Hearty Burgundy), Cresta Blanca Winery, Sebastiani and Parducci Winery. The acreage of old vine Carignane is dwindling every year and needs to be saved.
Facts

8 acres of this 15 acre vineyard are planted to head-trained spur-pruned old vine Carignane on Saint George rootstock. Planted with 8×8 and 8×10 spacing on 2-3 ft. deep rocky white clay-loam soils. For most of its 80 years this vineyard has been organically grown and dry-farmed.
Submitted by

Gregory Graziano
Certified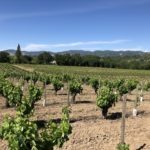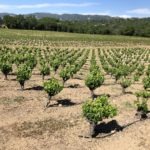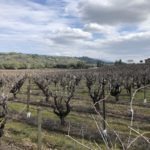 ---